BSF announces its July 26 - 27, 2014 CE program in Orlando

Don't miss the opportunity to hear one of the icons in the field, Dr. Stu Donaldson, speak about multi-modal assessment and treatment of fibromyalgia. This state of the science, 12.5 APA approved CE program will be held July 26 - 27, 2014 at the The Florida Hotel and Conference Center in Orlando.
Fibromyalgia:
Neuroplasticity Gone Wrong

Surface EMG (sEMG), Quantitative EEG (qEEG), and
Stress Profiling Methods for
Diagnosis and Treatment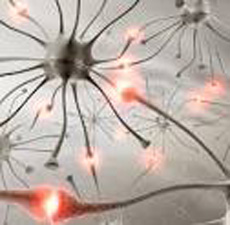 Presented by
Stu Donaldson, Ph.D., BCB

Myosymmetries, Calgary, Alberta
Adjunct Associate Professor, Calgary University


Stu Donaldson is internationally renowned for his development of sEMG applications in dynamic assessment and treatment of various pain syndromes. This workshop combines his seminal early work with the Neuroplasticity Model of neurological interactions, and how fibromyalgia represents the maladaptive side of neuroplasticity. Three types of biofeedback evaluation procedures will be introduced: qEEG, sEMG, and Stress Profiling. The value of these methods in formulating a differential diagnosis and developing a comprehensive treatment plan will be examined. Here's the WORKSHOP BROCHURE with everything you need to know about the meeting.


For at-a-glance, detailed information about the program, directions to the Florida Hotel, and to register, visit our CONFERENCE INFORMATION PAGE.
---
It's BSF membership renewal time!
All memberships expired January 31, 2014

BSF membership renews annually and remains a great value at only $30. Your member benefits include:

Significant discounts on tuition at world class, APA approved CE conferences held twice a year

A subscription to Florida Biofeedback, BSF's periodic news publication

Inclusion in the Searchable BSF Find A Provider Directory

Patient/client referrals

Networking with other professionals

Access to clinical, practice, and technical information through BSF's member information service

You are a valued member of the diverse professional fraternity of health care providers and academicians that is BSF. Please renew today!

RENEW YOUR MEMBERSHIP OR APPLY ON LINE